1817-管類包頭大力壓鉗 Hose Crimping Plier
1817-管类包头大力压钳 Hose Crimping Plier
Pince-étaux
Szczypce do zaciskania końcówek węży
Presszange für Schlauchhülsen
Mordazas de presión para apretar de manguera virolas
كماشة الصحافة خرطوم الطويق
คีมกดปลอกท่อ
管類包頭大力壓鉗
1817-1/ -2/ -3
Hose crimping plier-
jaws are equipped with hardened steel, which prevents damage to the hose while gripping it. The portable design means these crimping jaws never have to leave your side, whether you're working on-site or in a shop. The crimping jaws are made to work with brass ferrules and are perfect for creating a wiring harness or any other metal work project that requires assembly.
ITEM NO.
INCH
MM
L
mm/inch

g

pcs
1817-1
9/16Ø, 7/16Ø
14.2, 11
250/ 10"
540
12
1817-2
5/8Ø, 11/16Ø
15.8, 17.4
250/ 10"
540
12
1817-3
5/16Ø, 27/64Ø, 11/32Ø
10.7, 8.7, 7.9
250/ 10"
540
12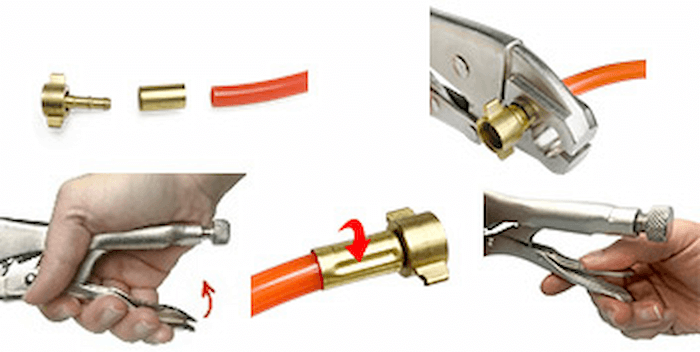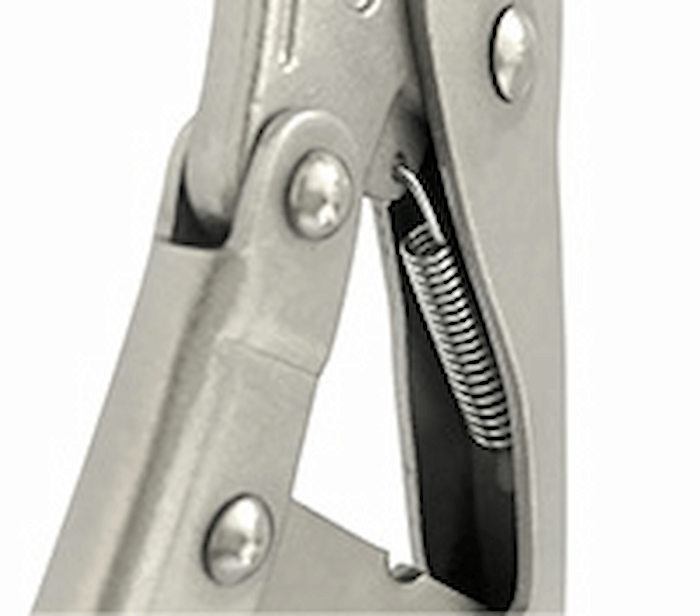 Connecting the Hose with Crimping Pliers Some crimping pliers have an American-style grip, with a long handle and ring at the end. Others have a European-style grip, which has a shorter handle and a closed end. To use crimping pliers with your hose:
Put the ferrule on the hose and insert the barbs into the hose.
Squeeze the handle until it forms a first crimp.
Rotate the hose 90 degrees and then repeat steps 1-3 to form a second, third, and fourth crimp.

Use high carbon steel wire for durability and to withstand repeated loads and high stress while retaining elasticity.