Total Features its significance on Socket Wrench Set, TK Series and Great Tool Trolley Group
 This wagon is made with reinforced one-piece forming that protects against banging, deforming, and scratches. It also has a heavy flatbed on the flat top for extra work space.
 All the drawer edges are reinforced to ensure safety and to prevent scratches.
The patented locking system provides additional security for your items inside the wagon.
 This wagon has deeper drawers that provide more space for storage.
Each drawer can be opened and closed easily with one hand. With a quick flick of the switch, you can release the drawer, and it stays put in its place. Two-sectioned fasteners keep the drawers secure, while electroplated handles prevent scratches. The Hans Tools TT Tray Series is your ideal tool for industry work. Tools combinations named as "GTT" Great Tool Trolley Group, "F" stands for "FOAM", TTK stands for "Tool Trolley -K-ase" . Master Pieces item frequently chosen by workshop, manufacturing factory, self-collection and huge demands for industrial professional consumers. Recent years GTT, TT group has been widely regarded as the most selling and well-known popular categories of Hans tools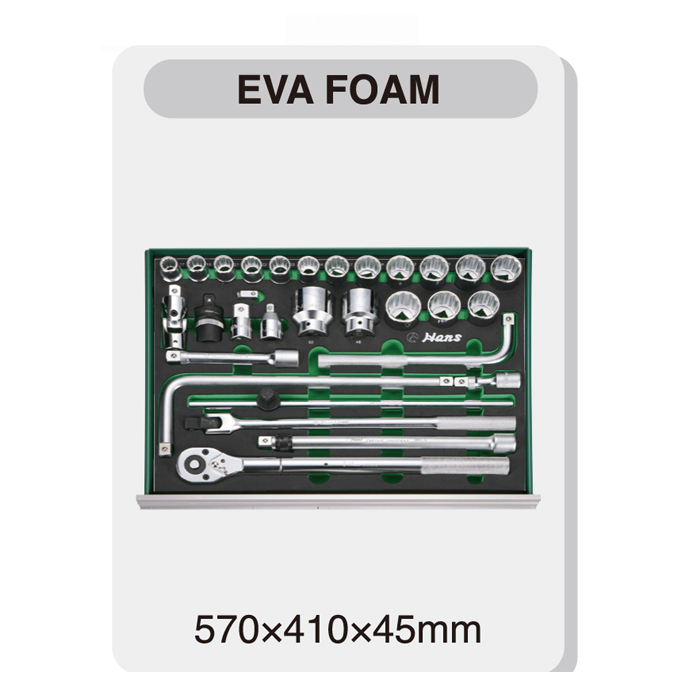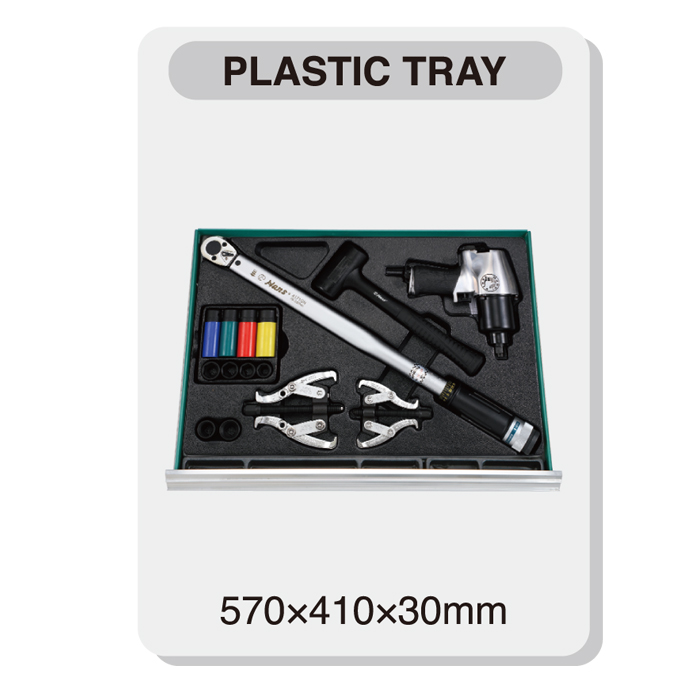 A standard socket is designed to fit over the top of a bolt head, which limits the size of bolt that can be inserted into a hole. Placing a deep socket in the hole allows for greater torque and deeper applications. Deep sockets are available in many different shapes and sizes, with more than 200 options. Socket sets include these different shapes and sizes, allowing professionals to fix problems on the fly without needing to run to a local store or tool depot.
What's in a socket wrench set? A typical professional grade socket set contains two socket wrenches, each with bit adapters and extensions that fit into the sockets to help you reach bolts and screws that are hard to get to. Each wrench is accompanied by a variety of bits to fit onto the wrench. This way, you can choose the right tool for each screw and nut you need to fix or install.
Having a well-stocked tool kit can make industrial project or professional repair easier. Our Tool Kit sets include essential tools that will come in handy time and again. Look for sets that come with a storage pouch or carrying case, so you can keep everything organized and easy to find. For quick repairs and outdoor work, choose a multi-tool that packs a lot of functionality into a small, portable package.
HansTools offers one of the most versatile, best equipped tool ranges in the world. We are dedicated to functional benefits of products and economic benefits to our customers. We can provide you with the best industrial-grade tools in the world.