Handle is kind of human hands
A well-designed handle is one that is both functional and usable. It must also be functional for a variety of consumers, meaning it should not be difficult to understand or use. In order to make a product easy to use, its components must be identifiable and easy to access, and its instructions must be easy to understand even if they have been translated from another language.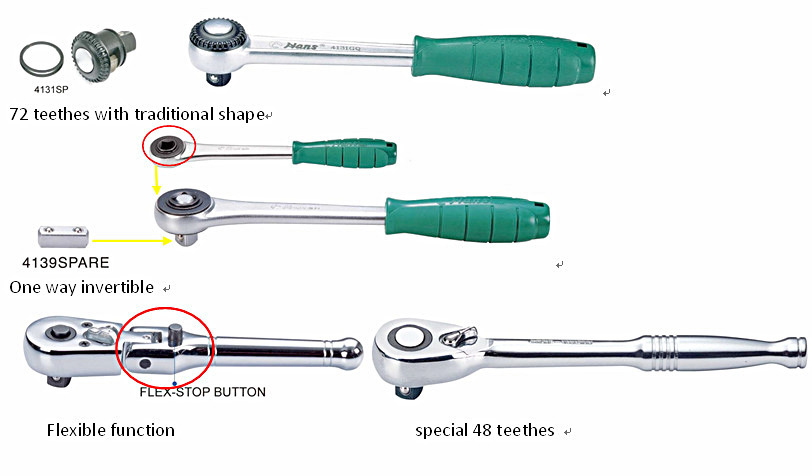 HansTools products has provided customers many options on operating handle experience. Such as Ratchet handle, flexible handle, screwdrivers, pliers, T-handle Torque Wrench/Wrench. There are all different kind of texture on each handle including Plastic Made or Steel Made.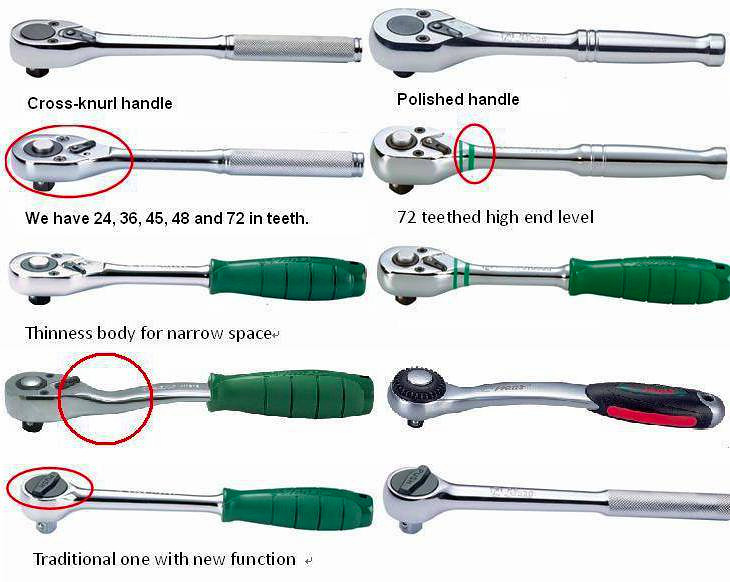 P- Handle
Stands for Polished Finished, also Mirror finished. Curved smooth surface 
G-Handle,
stands for plastic injection mold with HansTools Logo and Non-Slip texture. Anti-Oil function
N-Handle
N stands for Non-Slip texture.  Knurling Pressured on each handle for Non-Slip function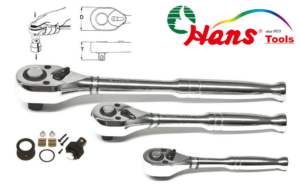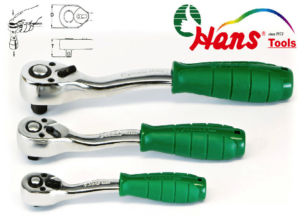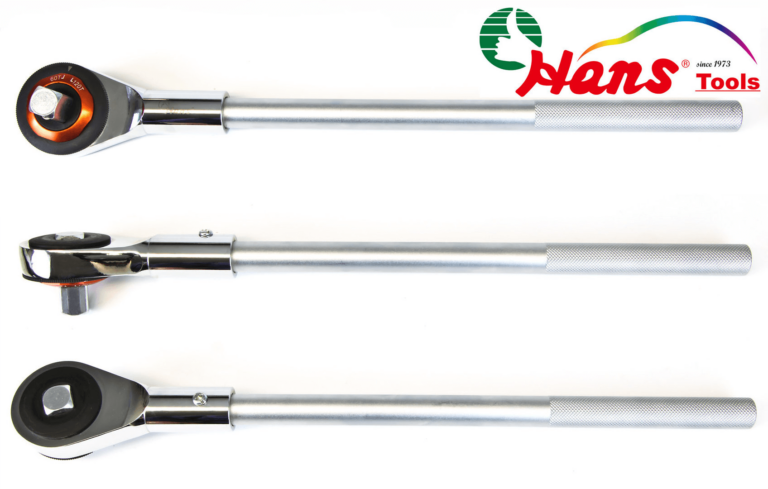 Three different kinds of handle in Go-Thro Screwdrivers. Green crystal handle is hard-texture. 0528- Go-Thro Screwdriver. 0518- Go-Thro Screwdriver  are made by PVC-(Polyvinyl Chloride (PVC or Vinyl) is a high strength thermoplastic material widely used in applications, such as pipes, medical devices, wire and cable insulation.

Triangular handle with Impact Cap such as   0526 0516M suitable for big hand operating. The last one is ergonomic handle 0416HM- 0426H  slim fit handle operating.