Handle is kind of human hands
A well-designed product is one that is both functional and usable. It must also be functional for a variety of consumers, meaning it should not be difficult to understand or use. In order to make a product easy to use, its components must be identifiable and easy to access, and its instructions must be easy to understand even if they have been translated from another language.
Handle(Crystal Green) of Crystal Green SBS Handle Hex-Key Wrench
made by: SBS
Plastic Injection through:
Poly(styrene-butadiene-styrene), or SBS, is a hard rubber that's used for things like the soles of shoes, tire treads, and other places where durability is important
17661M- Hexagon Wrench T-Type /  1755- Star & Holey Star Key Wrench- Plastic Handle
These Kinds two color
Handle are
Plastic Injection through TPR (Thermoplastic Rubber)TPR material is a form of synthetic rubber + Soft touching feel
PP(Polypropylene)It is used in a variety of applications to include packaging for consumer products, plastic parts for various industries including the automotive industry, special devices like living hinges, and textiles Hard handle feeling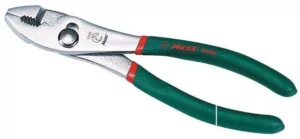 Pliers/ Cutter series- 
Most likely the same as the plastic Injection Molding process such as Screwdrivers and Hex-Key Wrench Handles. TPR, PP, SBS are mainly made from. 
European style (Plastic Injection Mold) and
American Style (PVC Dipping) should be major options for each country customers. Whether Slim, Full body and insulated which are capable of giving you the one-stop support.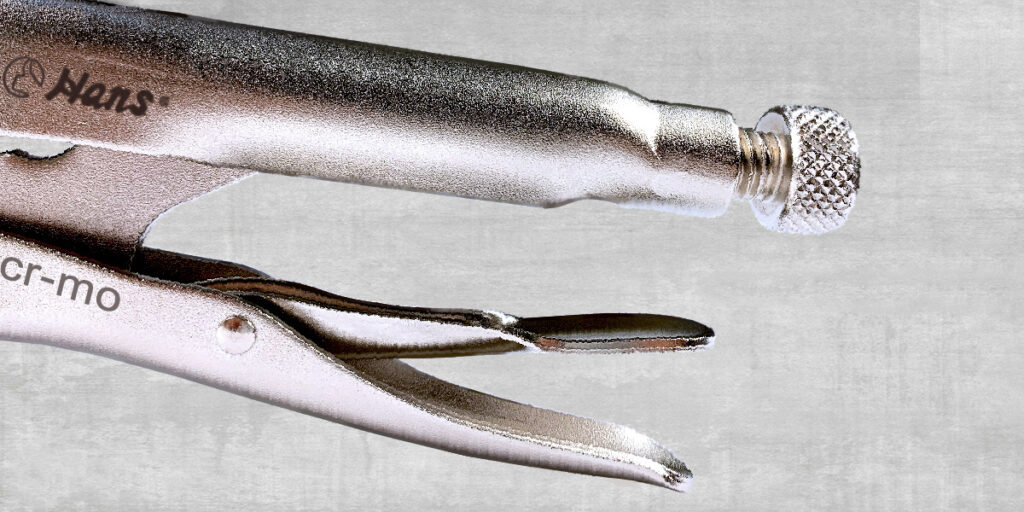 In the Locking Plier Category, (

CR-V

)Chromium+Vanadium Steel and (CR-MO)Chromium molybdenum steel are two majority. Users are able to look up each pliers have difference material mark on each part of locking pliers from HansTools
Locking pliers can be found in two overarching styles: American and European. American style locking pliers have a magnetic tip and an adjustable jaw, which allows the user to clamp objects together from a distance. European style locking pliers are distinctive for their body shape, as well as their smaller size, which makes them ideal for clamping onto small parts and creating even pressure.
Invertible Torque Wrench- Britool Style
handle made by PP
Polypropylene fabric is a term used to describe any textile product that is derived from the thermoplastic polymer polypropylene. This type of plastic is part of the polyolefin group, and it is non-polar and partially crystalline. Next to polyethylene, polypropylene is the second-most commonly produced plastic in the world, and it is more commonly used in packaging, straws, and other types of consumer and industrial goods than it is in textile production.